This article will tell you and show you how to make an expert's report to the programmer, so that he understands the problems of the expert.
How to locate log files in MetaTrader 5?
Where are the log files when using the new MQL5?
Finding Your MetaTrader Log Files!
How do I find the log files for my trading terminal?
If you are interested in an article on problems for mt4, you can read the article for the problem of experts in mt4 .
Detailed instructions on how to study the behavior of an expert in certain conditions.
A reminder for those who have failures of experts / scripts / indicators
In order for any programmer to understand the problem of the expert / script / indicator behavior, you need to provide some information, then the process of parsing the problem is reduced to minimal time.
Related articles:
What you need for this:
1. The picture of the entire terminal on the graph of which is a particular robot ( ScreenShot )
1. A set of adviser or indicator settings. File SET file
2. Log files of experts logs EA
3. Log files terminal logs SERVER
4. Detailed Report
5. Strategy Tester ( Strategy Tester report )
6. Strategy Tester Log files tester
Learn more how to get this information:
The picture of the whole terminal on the graph of which stands a particular robot
Right click on the graph:
Active working area (Uncheck "Publish on mql5.com website") - save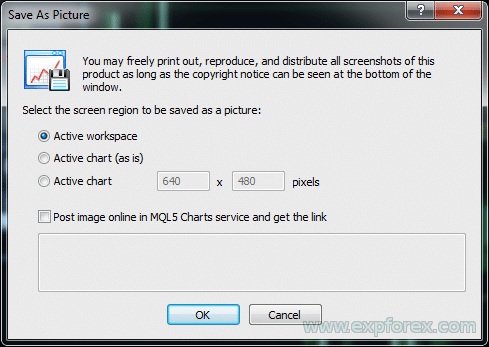 Result: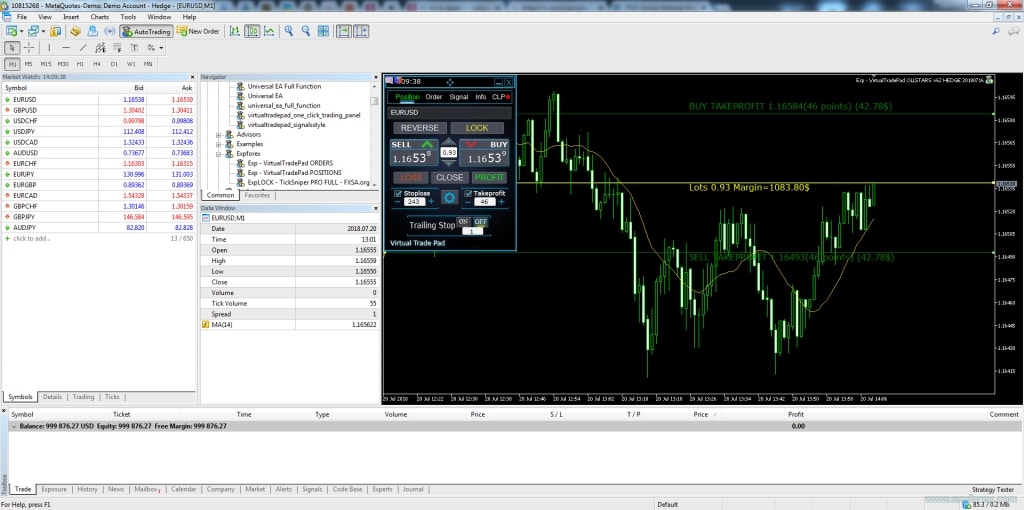 Log files of experts
Experts tab - right click - open

opens the folder of the expert's logs - archive the last 3 days of the expert's work in the archive.!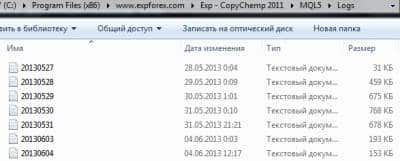 Log files of the terminal
Log tab - right click - open

the terminal logs folder is opened - Enter the last 3 days of the terminal operation in the archive.!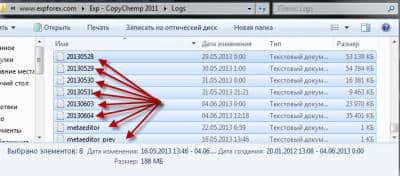 Attention: If YOU did not find the logs in the usual folders you need to find the data folder in the terminal - the file menu - open the data directory
Detailed report
Tab - Account history - right click - Save detailed report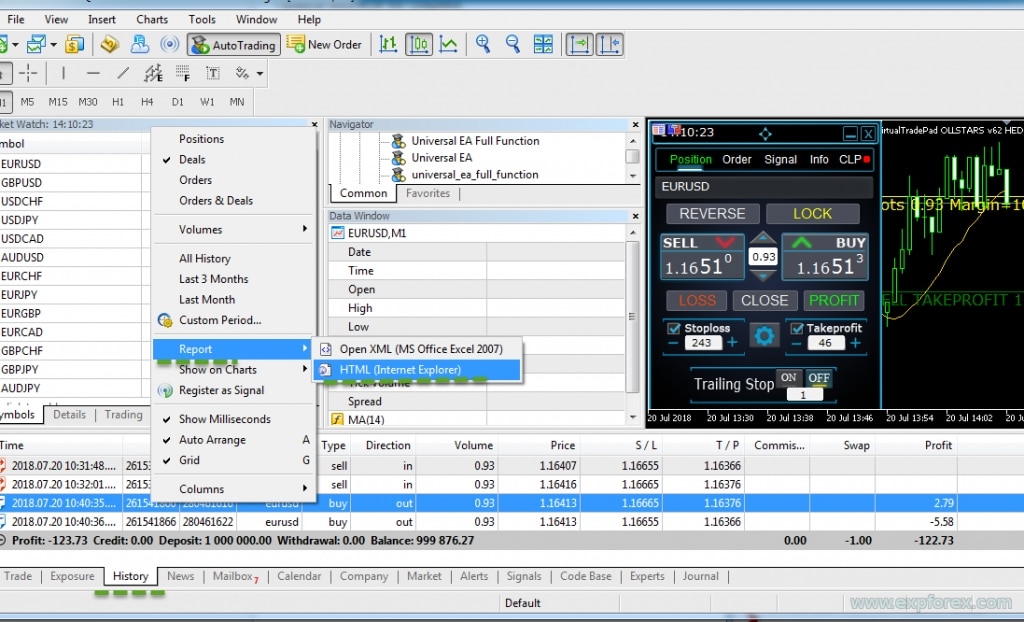 Strategy Tester
If this problem appears on the strategy tester, please send a log of the strategy tester file
Tab - log in the tester-right click - open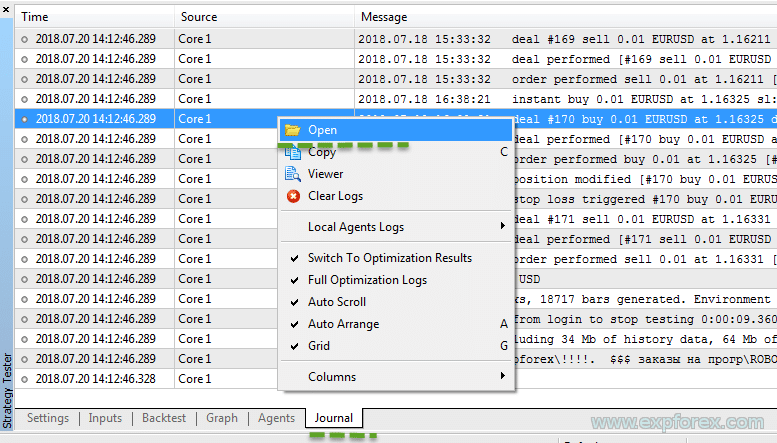 opens a folder of expert logs - Put in the archive the file of today's test!
Detailed report from the tester: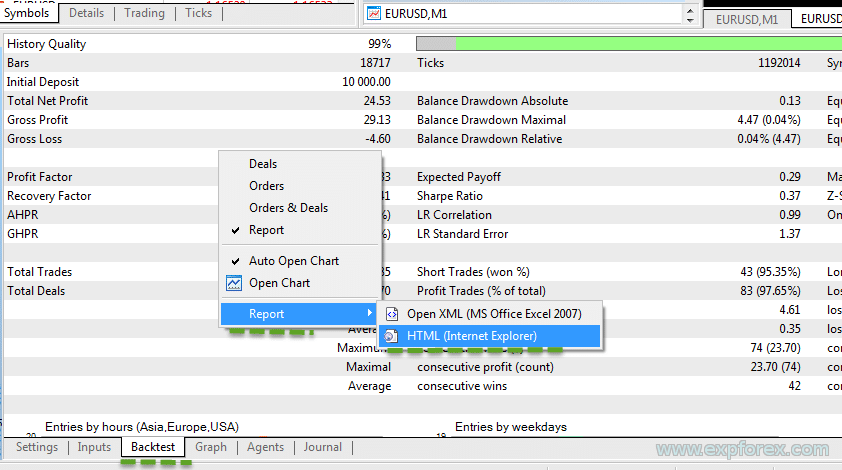 ---
All this package put in the
ZIP
archive and send the
best forex programmer
, This will save both your and Our time, and will allow you to more thoroughly understand the problem.