Technical Support with the help of licensed software TEAMVIEWER
From the time of creation of the site, the main rule was that we provide around the clock support for our products and answer all your questions.
Unfortunately, the concept of "round the clock support" one programmer is not compatible. But we try to answer all of your questions at any time.
We have previously used TeamViewer to Help Desk of our products, but now we have moved to a new level.
With a full license Teamviewer , we can provide the support without limits, in a convenient interface.
Teamviewer - is the most modern and safe program for remote access to your computer. All connections between our site and your desktop pass through multiple encryption.
You can be sure that using Teamviewer , we will solve your problem as soon as possible.
QuickSupport - Technical support via Teamviewer without installing the software Teamviewer .
You leave us a request for Help Desk. We process the request and connects to you to address the issues.
First of all, you can send us all the reports on their own :
Download and install a free program for remote assistance software TEAMVIEWER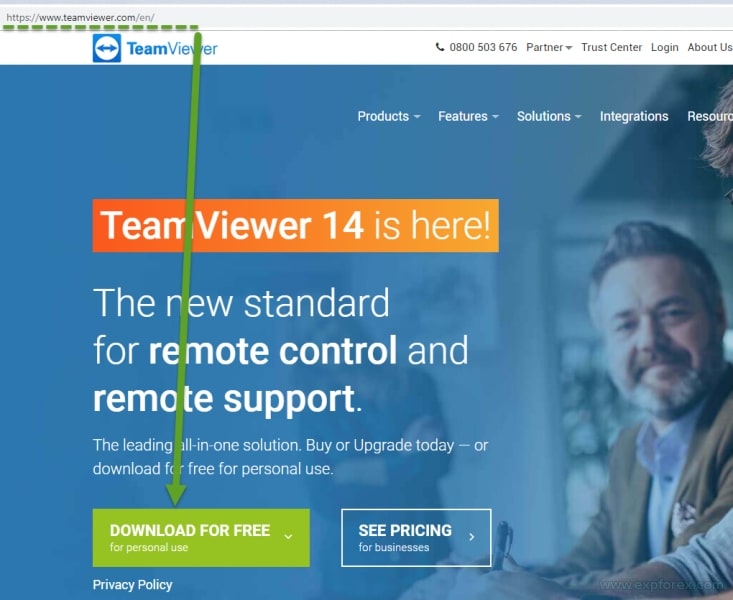 After starting the program, give us the login (1) and temporary password (2)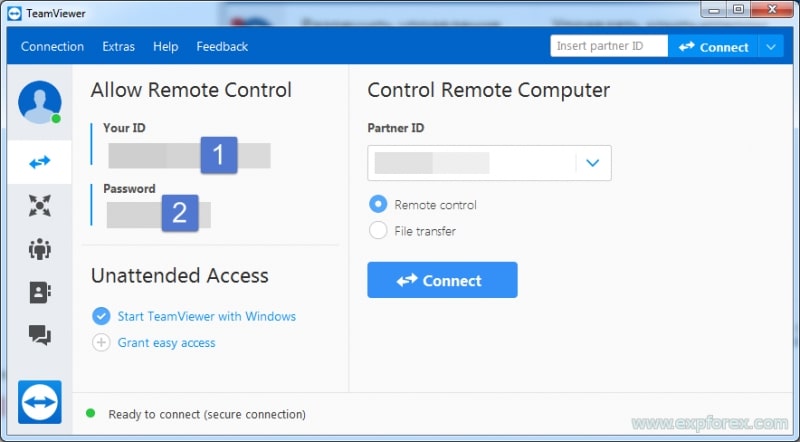 The password is changed within 5 minutes after the connection, so you can not worry about the safety of your data!
We will try to quickly solve all the issues and problems with the use of our programs.
On our site, in the upper left section you can download the QuickSupport or the link : the TeamViewer from Expforex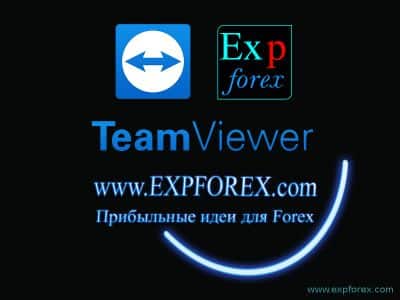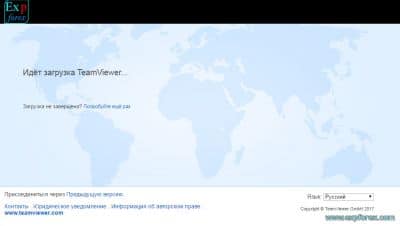 After starting QuickSupport on your desktop icon appears
Support www.expforex.com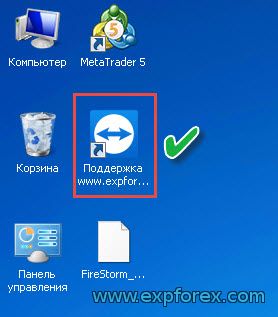 In the window that opens, you can enter your name and write a detailed description of the problem.
I recommend: Prepare your desktop for the adoption of Help Support. Start the terminal, where you find a problem.
Then click Support request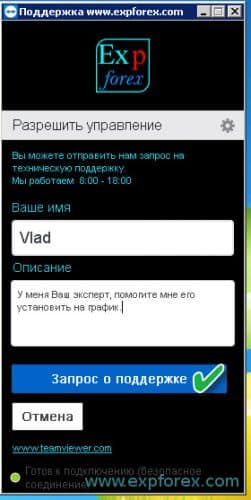 expect connection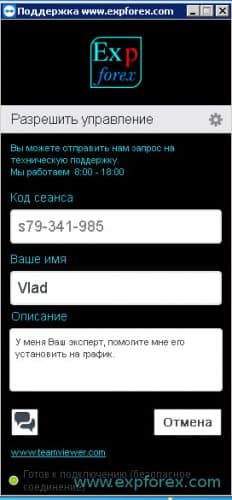 Your request for support will be given to us, and in short time we will be able to connect to you.
When you connect, you will have a box asking for permission to connect.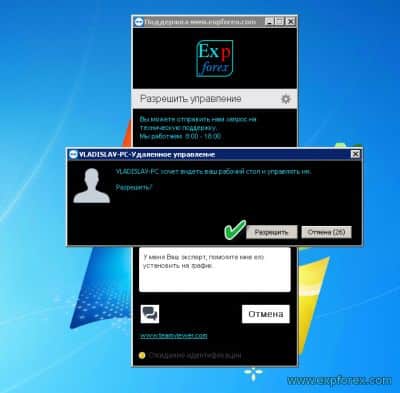 You can use the chat to provide more detailed information about your problem: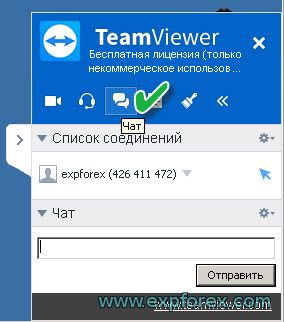 We wish you, that you have no problems. But promise that when there are problems, we will provide technical support service at a high level.
with Respect Your Vladislav Expforex